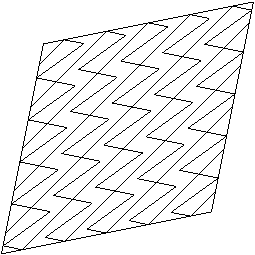 I am an associate professor in design and architecture at the Kyoto Institute of Technology (KIT), Japan. I teach and do research in computational design.
Before this, I taught briefly at the Massachusetts Institute of Technology (MIT) and lengthily at the Chinese University of Hong Kong (CUHK). I have also taught at Kyoto University of the Arts, Korea Advanced Institute of Science and Technology (KAIST), and Tunghai University, Taiwan.
These are some of the subjects I have taught:
Shape grammars

Programming (computer, not architectural)

Computational design and digital fabrication

Research methods

Chinese architectural history

Architectural design

Building technology
I have a varied background, in architectural computation, architectural history, professional architectural practice, Chinese studies, and music.
I have been president of the Association of Computer-Aided Architectural Research in Asia (CAADRIA), was on the editorial board of the Nexus network journal, and was a founding member of the editorial board of the International journal of architectural computing.